ITASD 2014 international conference

keynote speakers
Dirk Rombaut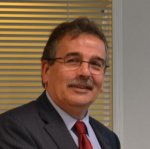 Dirk Rombaut worked in human resources management for almost 20 years. His previous position within HR was that of HR director in Belgium and the Netherlands for an international insurance company. After taking a sabbatical of more than one year, he started work for the Flemish Service for Employment and Vocational Training as an IBO (individual professional training) consultant where he was responsible for advising unemployed people who wanted to learn a new profession on the job. During that period, he was asked to lead a project, which eventually led to the foundation of Passwerk six years ago. Passwerk is a software testing company with test engineers who all have autism spectrum disorder and have a normal aptitude. At present, they deploy about 40 test engineers to test software and carry out other quality assurance assignments. A team of five job coaches gives them the support and coaching which they need. Passwerk is a non-profit co-operative.
This means that they are concerned not only about the economic dimension, but also social and community dimensions. The Passwerk workers prove every day on the Belgian market that it is worthwhile to work together with people with autism spectrum disorder or, rather, autism spectrum condition! Their natural talents mean that they stand out in certain fields. Dirk is responsible within Passwerk for the commercial strategy and external communication.
Dr. Matthew S. Goodwin
Dr. Matthew S. Goodwin is an assistant professor at Northeastern University in Boston, USA with joint appointments in the Bouvé College of Health Sciences and College of Computer & Information Science, where he co-administers a new doctoral program in Personal Health Informatics and directs the Computational Behavioral Science Lab (CBSLab). He is a visiting assistant professor and the former director of Clinical Research at the MIT Media Lab. Dr. Goodwin serves on the Executive Board of the International Society for Autism Research, is chair of the Autism Speaks-Innovative Technology for Autism Initiative, and has adjunct associate research scientist appointments at Brown University.
Dr. Goodwin has 20 years of research and clinical experience at the Groden Center working with children and adults on the autism spectrum and developing and evaluating innovative technologies for behavioral assessment and intervention, including telemetric physiological monitors, accelerometry sensors, and digital video/facial recognition systems. He is co-principal investigator and associate director of the first large-scale collaborative effort by computer and behavioral scientists addressing early diagnosis and interventions for people with autism spectrum disorders, a research project supported by a National Science Foundation Expeditions in Computing Award. He is also co-PI on a Boston-based Autism Center of Excellence exploring basic mechanisms and innovative interventions in minimally verbal children with autism, recently funded by the National Institutes of Health.
Mark Brosnan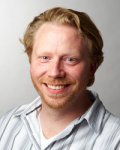 Dr Brosnan is the Director for Research in the Department of Psychology at the University of Bath (U.K.). With colleagues from Computer Science, he leads the interdisciplinary South West Autism Group. Dr. Brosnan is a Chartered Psychologist with the British Psychological Society (BPS) and a member of the Cognitive Psychology Section and the Division of Neuropsychology.
Dr Brosnan's current research examines how children with Autism Spectrum Disorder (ASD) can be involved within the design of computer-based tutors. His team has developed protocols for 'participatory design' that effectively support children with ASD to be active design partners. This has informed a series of design principles that have guided the development of a mathematics tutor – designed by people with ASD for people with ASD. This process has provided unique insights into how those with ASD would like computer-based learning to look and work.
This project is part of a broader interest in the visual-spatial and reasoning abilities that can be altered or enhanced within ASD. Dr. Brosnan also has a long standing research interest in how technology is used by the general population, and has written a book on 'Technophobia'. This explores how and why people can become anxious about using technology. Recently this has extended into 'social media' and of particular interest is how these new online environments can facilitate communication in people with ASD.
Robert H. Ring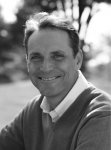 Dr. Robert Ring was appointed Chief Science Officer (CSO) of Autism Speaks (AS), the world's largest autism science and advocacy foundation, in 2013.
A neuroscientist by training, Dr. Ring is responsible for overseeing a science program at AS that has invested over $220 million in basic and translational autism research since 2005. Dr. Ring joined Autism Speaks in 2011, and served as Vice President and Head of Translational Research until his appointment as CSO.
Prior to joining Autism Speaks, Dr. Ring served as Senior Director and Head of the Autism Research Unit at Pfizer, where he led the first research group in the pharmaceutical industry dedicated exclusively to the discovery and development of medicines for ASD and related neurodevelopmental disorders. Dr. Ring's work at Pfizer was preceded by 10-year tenure at Wyeth Research, where he distinguished himself in CNS medicines development, and held key leadership roles in the company's psychiatry division. In 2014, Dr. Ring was appointed to the US government's Interagency Autism Coordinating Committee (IACC).
He holds adjunct faculty appointments in the Departments of Psychiatry at Mount Sinai School of Medicine (New York) and Pharmacology and Physiology at Drexel University College of Medicine (Philadelphia). He earned a B.A. degree in both Fine Art and Biology (double-major) from Westmont College (Santa Barbara, CA), and Ph.D. in Molecular Neurobiology from the City of Hope National Medical Center (Monrovia, CA).