ITASD 2014 international conference

scientific committee
Gregory D. Abowd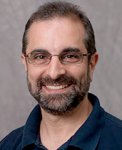 Gregory D. Abowd is a Regents' and Distinguished Professor in the School of Interactive Computing at Georgia Tech (USA) where he leads the Ubicomp Research Group. His research interests concern how the advanced information technologies of ubiquitous computing (or ubicomp) impact our everyday lives when they are seamlessly integrated into our living spaces. Dr. Abowd's work has involved schools (Classroom 2000) and homes (The Aware Home), with a recent focus on health and particularly autism. He has been a professor at the Georgia Institute of Technology since 1994. He is an ACM Fellow, a member of the CHI Academy and recipient of the SIGCHI Social Impact Award and ACM Eugene Lawler Humanitarian Award.
Brigitte Audy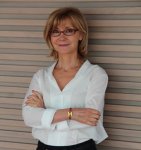 Brigitte Audy has held a number of corporate and regional management positions at the Orange Group in finance, human resources and operational management.
Beginning as Director of Human Resources in France's Sales and Services Division, she then took the helm at the Aquitaine Regional Division and next managed the SUD Territorial Division for the Midi-Pyrénées, Languedoc and Roussillon regions. Since 2011, she had been working as Director of Orange Southwest in Bordeaux running Orange operations for the Aquitaine, Limousin Poitou Charente regions.
On July 2014, Brigitte Audy is in charge of philanthropy and solidarity and Secretary General of the Orange Foundation
Mark Brosnan

Dr Brosnan is the Director for Research in the Department of Psychology at the University of Bath (U.K.). With colleagues from Computer Science, he leads the interdisciplinary South West Autism Group. Dr. Brosnan is a Chartered Psychologist with the British Psychological Society (BPS) and a member of the Cognitive Psychology Section and the Division of Neuropsychology. read more
Dr Sue Fletcher-Watson, BSc, MA, PhD.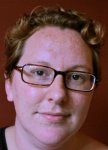 She is a developmental psychologist based at the University of Edinburgh, Scotland. She is currently engaged in projects exploring early intervention for young children with autism, including using technology in intervention, support and outcome measurement. In 2010 she directed a team that developed a new iPad app for children with autism, and the results of a randomized controlled trial of the app will be published in the near future.
James Cusack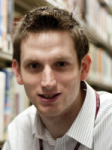 Dr. James Cusack is a research fellow at the University of Aberdeen, Scotland. His work is principally focused on the development of methods to enable automatic tracking of the behavior of others. He is currently in the process of applying these methods to help understand autism, mood disorder, personality disorder and schizophrenia. In his PhD he studied biological motion perception in autism with Dr Peter Neri and Dr Justin Williams. He has also worked at the University of Oxford on "Psychophysiological response to eye gaze in autism". James also played a central role in the inception of Scotland's first ever autism strategy.
Manuel Gimeno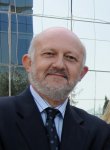 Manuel Gimeno studied economics at Centro Universitario de Estudios Financieros and until joining the Orange Foundation in 1998, worked in the banking sector. He has been the General Manager of the Orange Foundation Spain since 2004. The objective of the Foundation is promote communication and create links between people, with a special emphasis on those who are confronted by barriers to inclusion. To do this the Foundation works on social technological integration collaboration by carrying out a number of diverse activities and projects primarily based on the use of digital technology.
Matthew S. Goodwin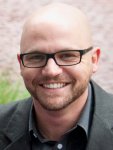 Dr. Matthew S. Goodwin is an assistant professor at Northeastern University in Boston, USA with joint appointments in the Bouvé College of Health Sciences and College of Computer & Information Science, where he co-administers a new doctoral program in Personal Health Informatics and directs the Computational Behavioral Science Lab (CBSLab).read more
Ouriel Grynszpan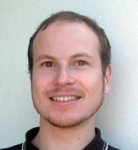 Ouriel Grynszpan holds Master's degrees in electrical engineering from Supélec, France (1996) and Virginia Tech, USA (1996). Before joining academia, he worked as a telecom and software engineer. He received a Ph.D. in cognitive sciences from the University of Paris South (2005). Since 2007, he is an associate professor in Neurosciences at the University Pierre et Marie Curie. He is currently affiliated with the Institute for Intelligent Systems and Robotics (ISIR). He conducts research on social interactions using virtual reality and embodied conversational agents. He led several projects on technology based treatment for autism.
Gerardo Herrera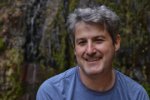 Gerardo Herrera founded the Autism Group at the IRTIC Technological Institute of the University of Valencia, Spain in 1999. Since then he has directed more than 40 IT R&D projects for people with disabilities. He is an active contributor to National and International Conferences on IT and disability. He is member of the COST Action BM 1004 Enhancing the Scientific Study of Early Autism (ESSEA). He is co-director of the INDRA "Accessible Technologies" Chair at the University of Valencia. He has published over 20 papers on IT for people at risk of exclusion, including in high impact scientific journals such as ACM-Tochi, Presence Journal (MIT Press) and Autism (AIJRP from Sage Publications).
Richard Mills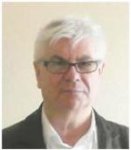 Richard Mills is Director of Research at the National Autistic Society and at Research Autism. He is also Advisor at Autism States of Jersey and Consultant at the Inspire Foundation Malta. He is Visiting Professor at the University of Fukushima in Japan. Mr. Mills is Specialist Advisor to the ARC Singapore and Editor of Autism: the International Journal of Research and Practice. He is member of the NICE GDG on autism in adults. His research interests include autism in the criminal justice system, effects of sensory processing in ASD, impact of stress in ASD and models of social care for adults with autism.
Jacqueline Nadel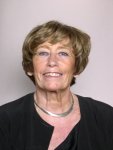 Jacqueline Nadel is a CNRS (French National Centre for Scientific Research) Research Director at La Salpétrière Hospital, Emotion Centre. She is the author of numerous papers and of several books at Cambridge University Press and Oxford University Press. She is involved in interdisciplinary programs interfacing social neuroscience, cognitive psychology, epigenetic robotics and clinical interventions for severe autism. Her studies are based on innovative designs allowing an online approach of nonverbal parameters of communication, mainly via reciprocal imitation. Additionally, she edits the French scientific journal ENFANCE, coordinates the interdisciplinary network Autisme- Science, and is an expert for EU scientific projects.
Pascale Paturle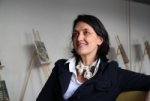 Pascale Parturle graduated from the EDC School and has a Master's degree in sustainable development and social responsibility. After working in the marketing and commercial areas, she became head of products and responsible services of the CSR - Corporate Social Responsibility Direction of Orange. In 2008, she joined the Orange Foundation as head of the Health & Disabilities area. The Orange Foundation has supported the cause of autism since 1991, financing research and projects to improve the lives of people with autism.
Veronica Pensosi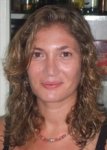 Veronica Pensosi has a degree in Journalism from the Complutense University in Madrid and another in Literature and Philosophy from the Sapienza University in Rome. After collaborating for several years with the Food and Agriculture Organization of the United Nations (FAO) based in Italy and Kenya, she started working as Project Manager in the Orange Foundation Spain in 2008. The Foundation has a special focus on helping people with autism and using technology as an important tool to improve the lives of persons with communication barriers.
Patricia Perez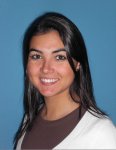 The aim of her work at the Autism and Learning Difficulties Group at the Institute of Robotics of the University of Valencia (Spain) focuses on the implementation of intervention programs with state-of-the-art technologies to improve social skills in children with ASD. She designs and implements these intervention programs in natural settings according to three premises: (1) they are built on a rigorous scientific basis, (2) they can be potentially efficient for children with ASD and (3) they are accessible and helpful for parents, caregivers and practitioners, who are, after all, responsible for children's daily education and care.
Luis Perez de la Maza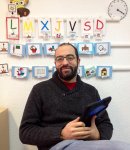 He is Vice President and Founding Trustee of AUCAVI Foundation and Principal of the AUCAVI school, a specialized school for learners with ASD (Madrid-Spain). He is also Advisor at AQUA Johannesburg (South Africa). Mr. Perez de la Maza is a special education teacher, with a degree in Educational Psychologist and a Master in educational computing. He is involved in various work groups and projects regarding ICT for people with ASD.
Dirk Rombaut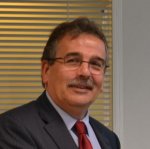 Dirk Rombaut worked in human resources management for almost 20 years. His previous position within HR was that of HR director in Belgium and the Netherlands for an international insurance company. read more
Hélène Sauzeon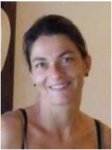 Following her PhD studies, she specialized in neuropsychology of memory and language with a focus on the developmental trajectories (child and elderly person). She is Assistant Professor at the Bordeaux University. Since 2008, her research activities focus on applied cognition using virtual reality or digital devices among individuals with cognitive disabilities. She works in the "Disability & Nervous system" team (Bordeaux Institute of Neurosciences) and the Phoenix team (Inria-Bordeaux). She is co-author of 37 publications in peer reviewed journals (+ 3 book chapters, 13 proceeding papers). Today, she has a network of collaborations with psychology and computer scientists in France and abroad.
Javier Sevilla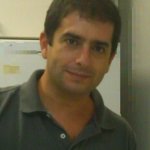 He graduated in Computer Science from the Valencia Polytechnic University (Spain) in 1995. He worked at iSOCO, S.A where he researched the semantic web visualisation area, and participated in many international projects. He has managed many national and international IT projects related to disability. He is co-founder of the ADAPTA Foundation and collaborates in this organization leading IT projects that apply the technology to improve the quality of life of people with autism. He is currently the Secretary of the ADAPTA Foundation, and led the "Inclusive Contents" project funded by the Spanish Government where he designed and developed software to support school management with extensions that assist the teachers with the education of people with disabilities.
Andy Shih, PhD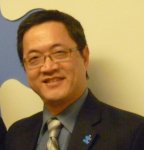 Andy works closely with members of Autism Speaks' Board, Scientific Advisory Committee, senior staff and volunteer leadership to develop and implement the organization's research program. He oversees the public health portfolio, which includes Autism Speaks' Global Autism Public Health Initiative, an international advocacy and development effort currently active in over 50 countries around the world that integrates awareness, research, and service development.
Andy's research background includes published studies in gene identification and characterization, virus-cell interaction, and cell-cycle regulation. He was instrumental in the cloning of a family of small GTPases involved in cell-cycle control and nuclear transport, and holds three patents on nucleic acids-based diagnostics and therapeutics.
Simon Wallace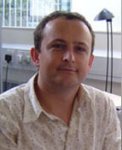 Simon studied psychology at the University of London before completing his PhD at the Institute of Psychiatry. He has been involved in autism research since 1996 and for much of his career worked as a psychologist on the International Molecular Genetics Study of Autism Consortium, a project that aimed to identify the genes for Autism Spectrum Disorder (ASD). Simon's PhD research focused on how adults with ASD perceive and identify faces, engage in eye contact and recognize facial expressions. In late 2008, Simon took up a post as Autism Speaks' European Director of Scientific Development and over the last three years he has worked across Europe as part of the organization's Global Autism Public Health initiative. Simon joined the Autistica Association in January 2012 as their Research Director.